Getting my name out to the New Hampshire wheeling community. I'm currently active on the ENH forum, and I'm looking for additional groups to get to know. A little about me. Currently in Plainville CT, but will be relocating to Keene next summer after the kids are out of school. I've been an active member of the offroad community for over 25 years weather it be on dirt bikes, atv's, or suvs/trucks. My current junk is the family friendly (3 kids in car seats still) 99 WJ that sports a 2" bb, some metric 31's and a winch. It's big, cumbersome, and ugly, but man for what I've taken it through, seems to be fairly capable even with the little amount of mod's I've done so far. I'm a professional auto tech by trade, and a proficent welder/fabricator by hobby. I look forward to bombing the forum with both helpful, and mildly amusing posts. Here's my junk, sure a poser shot on a rock or curb or something could be done but that cliche is so worn out (I know blurry cell phone pic, but eh I tried).
The well used side...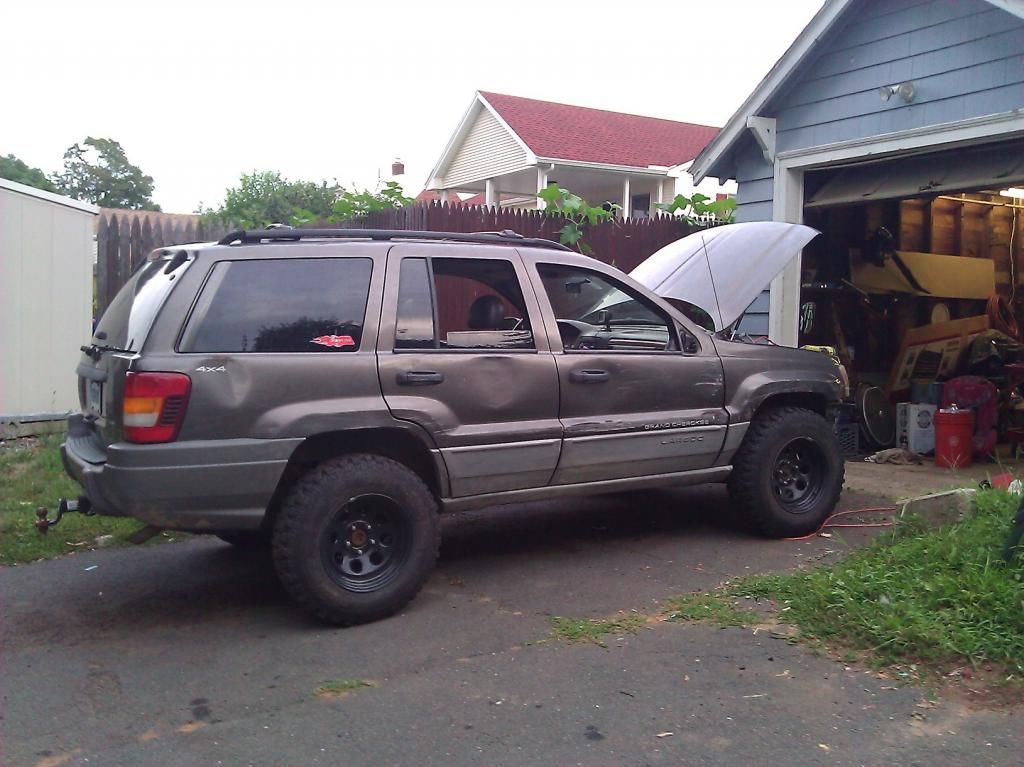 See it has a winch YEA!